In the Indian Orthodox religion, Gheevarghese Mar Gregorios is the patron saint. He was born in Kerala as Kochu Ipeora Gheevarghese to Mathai and Mariam Gheevarghese on June 15, 1848. As a young child, Ipeora was taught by a man named Malpan. On September 14, 1859, Ipeora was ordained as a deacon. Soon afterwards, Malpan became sick with smallpox. Throughout the Malpan's sickness and death, Deacon Gheevarghese stayed with him. He soon became sick and during his illness, Ipeora saw a vision of Mary, the Mother of God, coming down to him to comfort him. She told him to dedicate the rest of his life to the Lord. Soon after this experience, the deacon recovered.

In 1865, the Deacon Gheevarghese was ordained as a priest at the age of 18. In 1872, Joseph Mar Dionysios raised the priest to ramban. A few years later, on December 10, 1876, Patriarch Peter III raised Gheevarhgese Ramban to the highest order, Bishop. He was now officially, Bishop Gregorios or Mar Gregorios. Because he was such a young Bishop, only being 28, he was often referred to as "Kochu Thirumeni." Mar Gregorios was appointed to the Niranam Diocese as metropolitan. Mar Gregorios later decided to make the city of Parumala his main spiritual center and established a church there in 1895. It was consecrated in the names of St. Peter and St. Paul.

Mar Gregorios led a very holy life. He feared and loved the Lord. He led a life full of prayer and fasting. His schedule each day consisted of waking up at 4:00 a.m. to pray and stayed up to pray until 12:00 a.m. On Wednesdays, Fridays and on days of lent, Mar Gregorios fasted until evening. Besides observing the lent days set by the Holy Episcopal Synod of the Malankara Orthodox Syrian Church, Mar Gregorios also observed his own lent days.

In 1902, Mar Gregorios started to become weak. He became weaker and weaker until he was finally bedridden. On November 12, 1902, Mar Gregorios received the sacrament of the Holy Eucharist for the very last time. Around midnight of the same day, Mar Gregorios cried out, "My Lord!" three times and returned to his creator.

In 1947, on the 45th anniversary of Mar Gregorios' death, the Holy Episcopal Synod of the Malankara Orthodox Syrian Church declared Gheevarghese Mar Gregorios, called Parumala Thirumeni by his faithful followers, their first Saint.


| | |
| --- | --- |
| The tomb of Mar Gregorios | |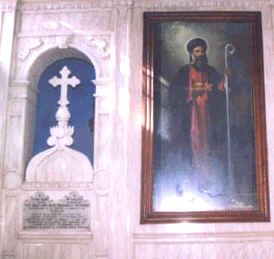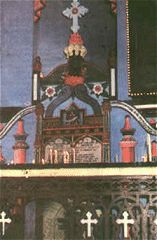 Quotes from Mar Gregorios

"Be rich in love of man and love of God. Brothers should never cheat each other. When you move away from unity you are sure to move away from God ".

"Forgiveness is strength. It gives a person a good name. It is the distinguishing feature of righteous people ".

"Prayer is the inspiration of childhood, the refuge of youth and peace during old age ".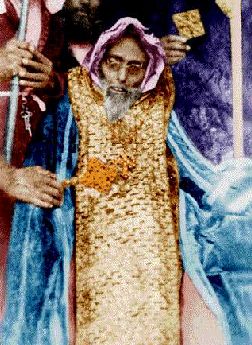 The last photo of the great Saint